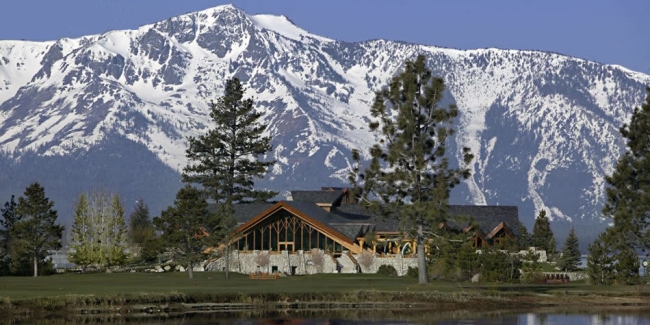 High Sierra Road Trip
Reno & Lake Tahoe Golf
By Bruce Leonard
Whether planning a buddy trip or a solo escape from all that ails us, we are increasingly designing our itineraries with course clusters in mind. Experiencing new courses, all within easy drives of each other, lessens our burdens, regardless of whether we are finding the fairways. Although golfing argonauts can find more dense clusters, they will not find a group of courses anywhere that offers the variety, quality and scenery on display within the 19 Golf the High Sierra courses in the Reno/Tahoe area.

If I had to choose one favorite among the 16 Golf the High Sierra courses I played, I'd pick two, Schaffer's Mill and Wolf Run Golf Club. Or maybe four. So sue me.

Schaffer's Mill, formerly called Timilick, is a private course that is allowing the public access, in the hope of increasing its membership. My bet is that this window of opportunity will not close immediately, but on the chance that it does, golfers who appreciate the sublime should get their assets in gear immediately, since Schaffer's Mill is one of the finest courses-opulently manicured, stunningly laid out and dramatically beautiful-that anyone is likely to play. Designed by World Golf Hall of Famer Johnny Miller and John Harbottle, this mountain gem, located in Truckee, California, was rated the No. 1 Best New Private Course in California for 2010 by GolfWeek magazine. Miller said of the course, "It's definitely one of the prettiest settings I've ever had the privilege to work with as a course designer."

As great as Schaffer's Mill is, however, golfers on a budget will find Wolf Run to be one of the best bargains anywhere. Golfers who insists on hitting driver 14 times better channel Bubba Watson, otherwise they'll watch their dimpled darlings disappear in creek after creek. This is not a criticism of Wolf Run's layout, however, but a resounding endorsement, since course management is essential and the phrase risk-reward actually has meaning here. Golfers who stay at the amenity-rich Grand Sierra Resort, in either the fantastic hotel or the on-site RV park, can easily access Wolf Run and a handful of other courses within minutes.

How many of the other Golf the High Sierra courses are worth investigating? I disliked only one of the 14 I played (Wildcreek Golf Course in Sparks: a muni that feels compelled to remind its players to keep their shirts on), so I would say "as many as time allows." The stellar Edgewood Tahoe Golf Course hosts the annual American Century Celebrity Championship not only because the incomparably beautiful Lake Tahoe grants the three finishing holes as scenic a backdrop as can be found along fresh water, but also because this George Fazio design (with renovations by Tom Fazio) would be fantastic without its aqueous neighbor. This is a pricey course that's worth every penny.

The Golf Club at Gray's Crossing and its sister course, the Jack Nicklaus Signature Old Greenwood, both in Truckee, deliver demanding, scenic golf, but at a price some golfers may consider too dear. Guests of the nearby, recently opened Ritz-Carlton Highlands, Lake Tahoe, however, will not so much as blink at the steep greens fees at these two courses (the Northstar-at-Tahoe Resort Golf Course, which is affiliated with the Ritz, is more reasonably priced but also delivers a lesser golf experience). The rest of us, however, can play Dayton Valley Golf & Country Club (daytonvalley.com), D'Andrea Golf Club (deandreagolf.com) and LakeRidge Golf Course (lakeridgegolf.com) so affordably that the experience may feel a little like stealing. When they stay at the Carson Valley Inn (carsonvalleyinn.com) and play the nearby links-style Peter Jacobsen/John Harbottle gem Genoa Lakes Golf Club (genoalakes.com), golfers may feel guilty for the abundance of riches on display. So as not to sound like the visiting travelers they are, golfers should not pronounce the name Genoa as though it were the Italian city but should put the emphasis on the "o" as the locals do.

And speaking of guilty pleasures, Whitehawk Ranch Golf Club (golfwhitehawk.com) delivers such a combination of gorgeous alpine scenery and a quality golf experience that GolfWeek rated Whitehawk the 11th Best Public Golf Course in California. Quite an accolade ... and have I mentioned the scenery? And yet as spectacular as Whitehawk Ranch Golf Club is, the two courses I most want to play again are the Grizzly Ranch Club (grizzlyranch.com) near Graeagle and the Incline Village Championship course (golfincline.com), not far from the pristine water of Lake Tahoe. The first combines dazzling beauty with menacing teeth, and the second is so sublime that, in the right light, the course closely resembles golfers' heaven.

Revised: 11/28/2011 - Article Viewed 32,918 Times
About: Bruce Leonard
---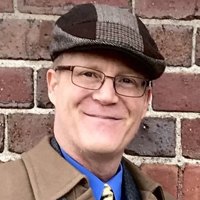 Bruce Leonard has been a freelance writer/photographer specializing in adventure travel for two decades, his work having been published in dozens of publications, including the Robb Report, Playboy, Travel+Leisure Golf, National Parks and the L.A. Weekly. His first solo art show recently closed, and his writing, photos and paintings can be found at freelanced.com/bruceleonard.
---
More Articles by Bruce Leonard
More Related Articles